The City of Cape Town cut off electricity cables connected to street lights and other public infrastructures around Philippi. This week, City employees accompanied by SAPS officers and Law Enforcement went around different informal settlements in Philippi and Mitchel's Plain on Wednesday 15 March.
The City said they are removing the cables because they are dangerous to the community especially kids. Mayco member for Energy Beverly Van Reenen said some illegal connections leave live electricity wires exposed.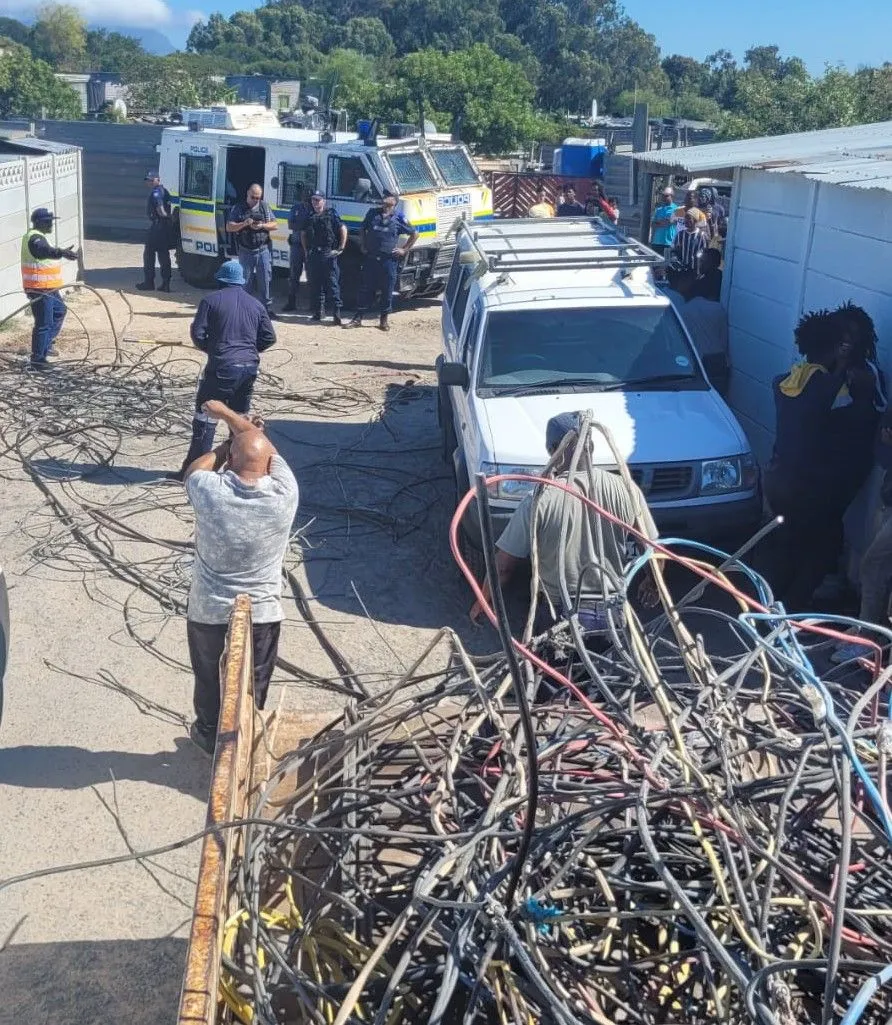 "Illegal connections leave whole communities in darkness due to the overloaded connections that trip. Exposed live wires are also unsafe – often placing the lives of children at risk," she said. Van Reenen said they will leave no stone unturned to protect residents from vandalism.
However, affected residents say the City is being unfair to them. "The problem is that they do not connect the electricity in a safe manner as they claim that our connections are unsafe. Instead, they just cut us off and leave un in the dark. What do they expect us to do without electricity," said an affected resident from Malema informal settlement. Residents vowed to reconnect their electricity.
The City argued that the people who connect electricity illegally affect those who are lawfully connected.
"Philippi, Mitchells Plain and the surrounding areas have been hit hard due to electricity vandalism and this often causes prolonged electricity outages in these areas. The City wishes to be clear, we will not allow these acts of criminality to have an impact on the supply to residents," van Reenen added.
City said they will not get tired to disconnect illegal connections. On Wednesday, they left with a truck full of cables they disconnected in Philippi and Mitchell's Plain. The municipality is urging residents to report damaged municipal electrical infrastructure to SMS: 31220/ Email: power@capetown.gov.za or 0800 1100 77.
City of Cape Town found 249 hidden 'EFF' tyres
Kasi fitness trainer: Why I focus on training women