The City of Cape Town said they have discovered hidden tyres hidden in "strategic" places around Cape Town.
The Mayco Member of Safety and Security Jean-Pierre Smith suspects that the tyres were meant to be used for the EFF march that will take place on Monday next week. Smith said they uncovered 249 tyres around the City of Cape Town. He said by 11 am on Friday 17 March, they already had removed 249 tyres.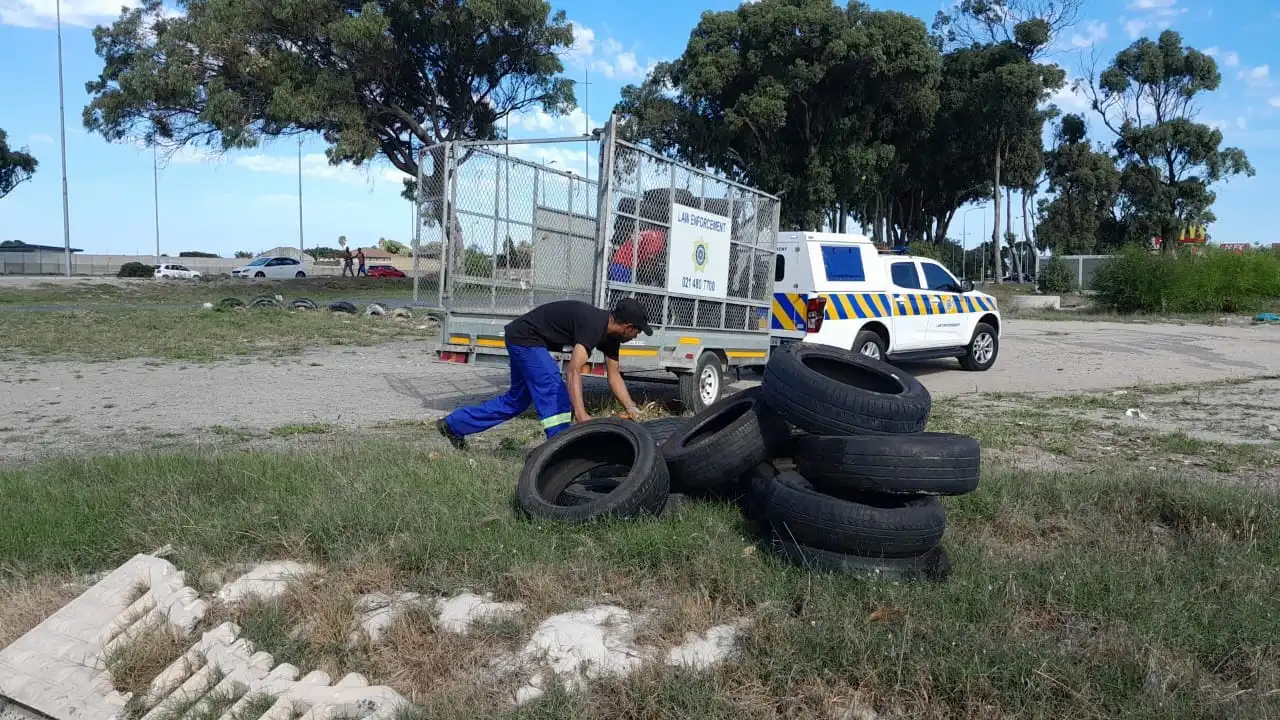 "Our enforcement staff have observed stockpiles of tyres being placed at strategic locations, suspected in preparation for the EFF's supposed peaceful protest. These morning tyres were already set alight on Baden Powell drive, in an attempt to disrupt traffic flow. Besides an incredible amount of damage to the road surface that almost instantly results in potholes from developing, sadly it will be these most vulnerable communities that will suffer most from such cowardly acts of damage to infrastructure," said Smith.
Smith also said the EFF will pay for breaking bylaws.
"With already over 300 posters removed from across the City, the current bill for which the EFF is being charged, is sitting at R154 200,00," said Smith.
He said the Outdoor Advertising and Signage by-law prohibits unlawful display signage. "While teams have been tasked with the removal of such unlawful signage, the cost of such removal as indicated within the pricing schedule sits at R514 per poster.
This cost will be applied without prejudice, onto the invoice to the EFF, along with any other additional services that may be required due to their proposed Shut Down protest or for any damages caused to infrastructure or property," said Smith.
Recently EFF told Ezitshisayo that nothing will stop them from their intended march.