Shisanyama owners buy sheep and slaughter them but they throw the skin away. Residents who stay near dumpsites complain about rge stench that comes from the skins when they are decomposing.
Lingelwa Malimke(37) and her friend Zine Makhuluma(37) decided to fix the problem.
"We found out that there are places that buy the sheep skins for wool. They also make other things such as handbags. We approached them so that we can supply them with sheep skin. They agreed and said we should bring at least 50 every week," said Makhuluma.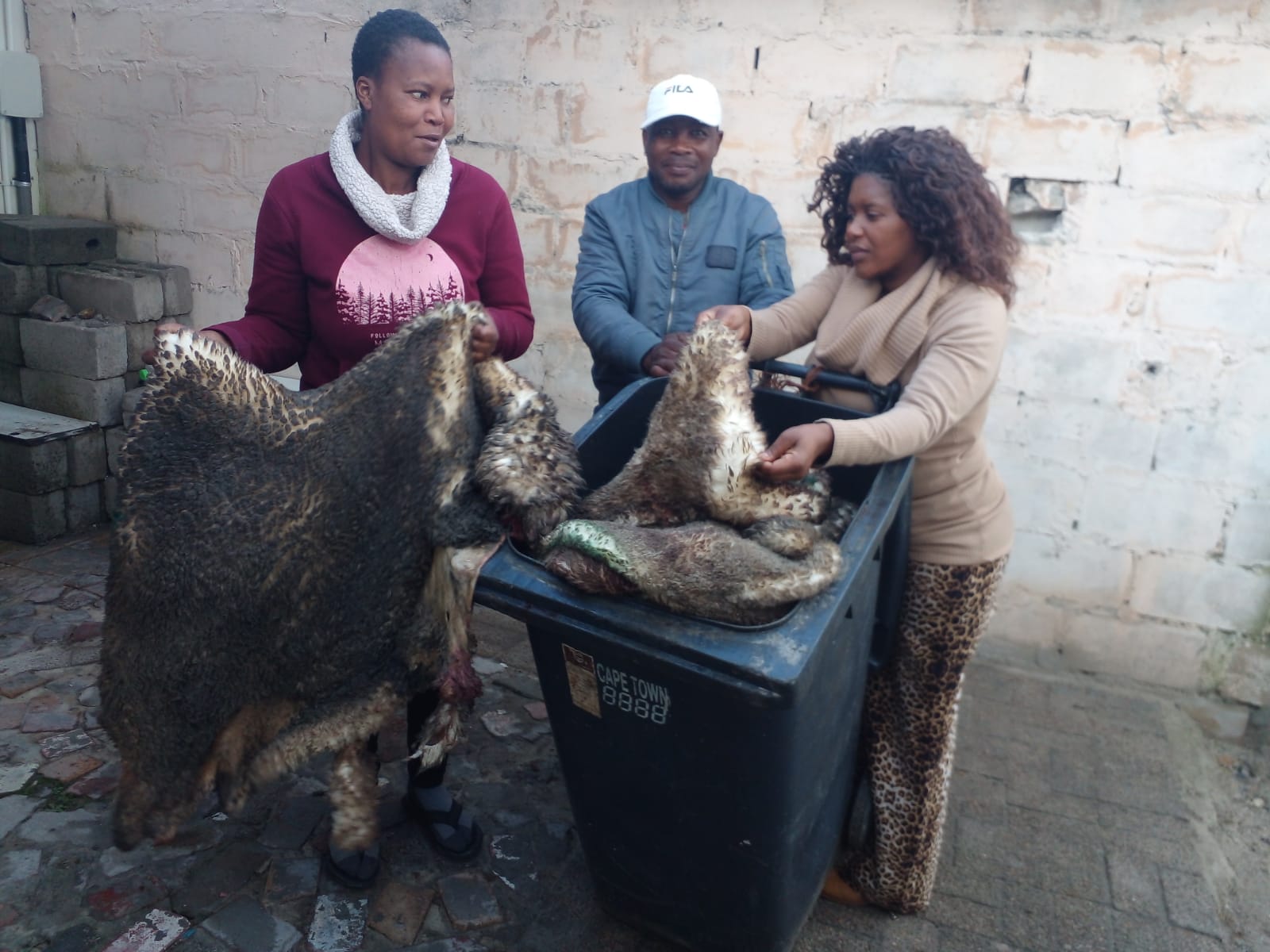 Since they started in July, tshisanyama owners are now keeping the sheep skin for them.
Shisanyama owner Nontombi Mpofana(46) from Nyanga said: "We used to throw the skins away. However residents from around here would complain that if garbage is not collected on time the skins exude a strong stench making it hard to sleep in their homes. When these women came to us asking for the skins we were happy, we know that someone is taking them away."
Malimke's husband Xolani Mlengana(43) told Ezitshisayo that he helps the ladies to carry the sheep skins and to treat them so that they don't get rotten. "It needs us to put lots of salt on them so that they don't rot fast. I decided to help them because I knew how it is done since I once worked for someone who used to do it, but the initiative is for these ladies," she said.
Makhuluma and Malimke told Ezitshisayo that they are still looking for other buyers who can pay them better since they are currently getting "next to nothing".
"Some people pay us R35 per skin, remember we have to buy lots of salt to treat them, we need to transport them on our own and we also rent a place to store them. The money we get is too small, we are just hoping that we get a better price in future. For now, it's like we are just working to remove the sheep skin from our kasi, to keep it clean," said Malimke.
They told Ezitshisayo that they have to keep the sheep skins for a week so that they reach the minimum number needed for them to supply. "Sometimes you get only five skins all day but when it's the weekend, we can even get up to 15 because people tend to braai more on weekends," said Makhuluma.