People who have lost their lives due to Covid-19 pandemic have been remembered. This is during an ANC Women's League prayer in Delft ward 30 held at Mpendulo Pre-school.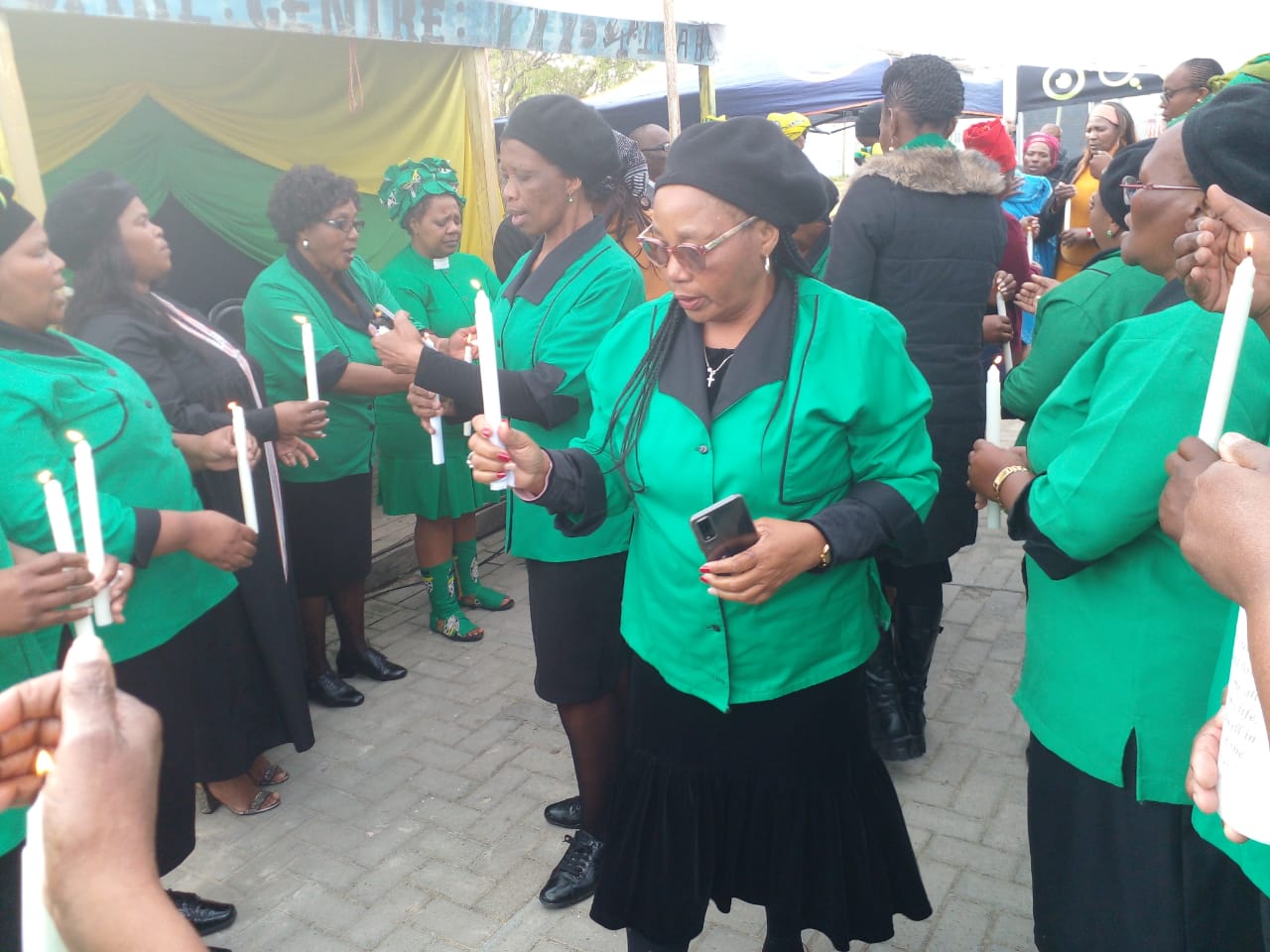 A group of over 50 women and men lit their candles and prayed for the remaining families of Covid-19 victims.  The prayer was led by Rev Busiswa Sibiya. She said people's spirit and souls need to be healed from the traumas of the Covid-19 pandemic. Sibiya said the virus left many kids orphaned and other families deprived of their breadwinners.
Organiser Nothemba Klaasen said: "Covid-19 destroyed lives, people lost their loved ones, some people have been left alone in the whole family. Somewhere breadwinners and their deaths have brought untold suffering to their families. We are here praying to God to give these families strength."
Another organiser Pinky Ngoyi said:"Some mothers couldn't go and bury their children because of Covid-19,children couldn't go and bury their mothers. It was that hard and it has left lots of scars inside many people. When we are having a prayer like this we are calling God to assist us and heal our inner being so that we can find peace. If we don't have peace inside that is when we end up getting illnesses such as high blood pressure and many others," she said.
The group also prayed against gender-based violence and violence in general. The group prayed for a woman who lost her child who was murdered last year and she says his killers still roam on the streets and were never arrested. The woman sat on the chair as the members of the group and pastors stretched their hands to her as they prayed.
"Whenever I see them, my heart gets sore, I'm here to try and heal myself through prayer. He was my only child, and he was taken just like that with no consequences to those who killed him. I'm trying every day to have my inner peace intact because I'm heartbroken," she said.