A road accident involving four vehicles on Baden Powell opposite Monwabisi beach has left an off-duty cop dead.
The cop was driving a black Polo which crashed head-on with a bakkie on Saturday 29 October in the afternoon. Two other vehicles, including a bakkie that had a trailer pulling a boat also crashed as it tried to avoid a collision with another bakkie that also veered off the road.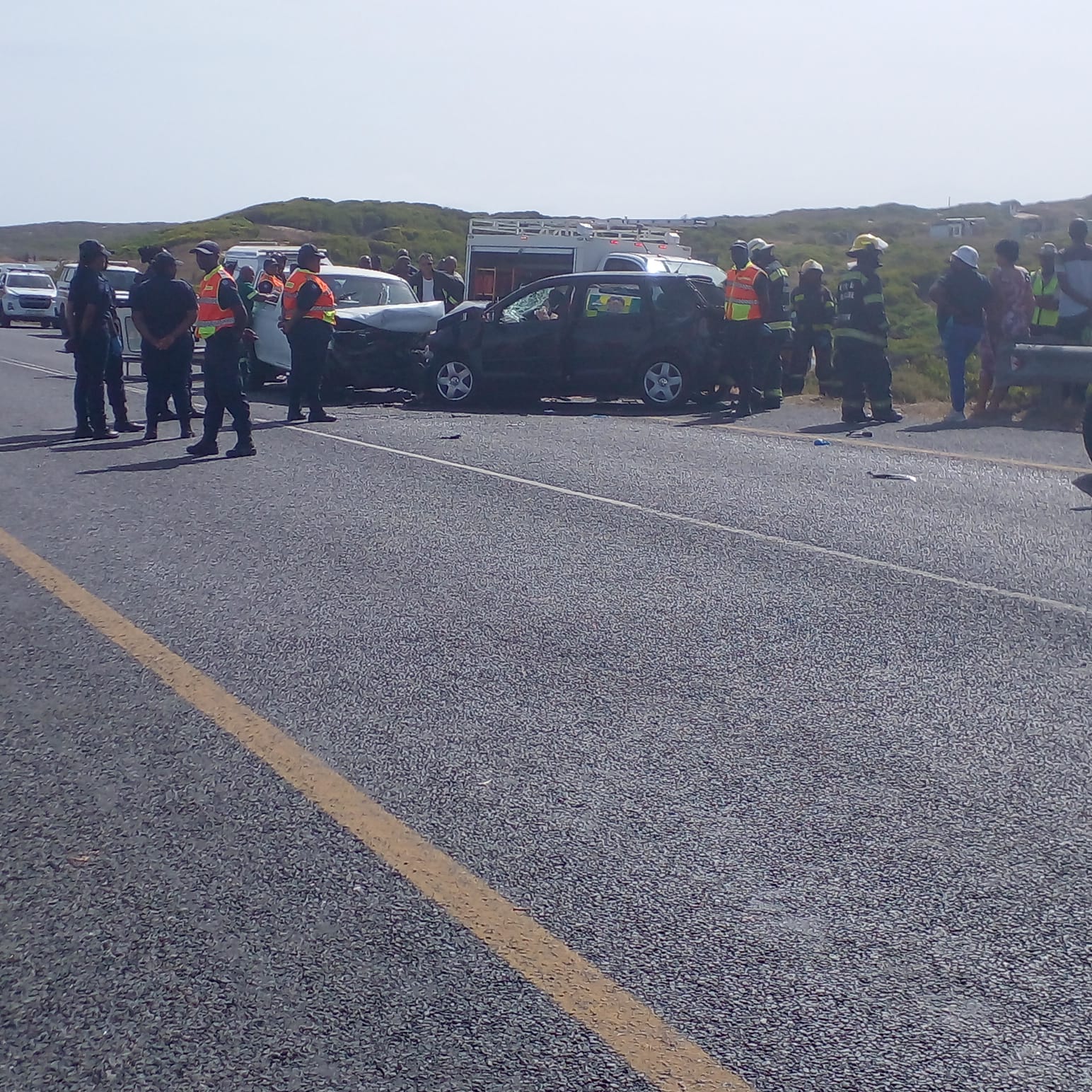 Roads in the area had to be closed for more than two hours as cops attended the scene.
Speaking to SunTeam, an eyewitness Nomboniso Sibenya(43) who was coming from Monwabisi beach walking home to Enkanini squatter camp said she heard some screeching sound as drivers applied emergency brakes to avoid the collision.
"I looked back and saw a boat flying from the trailer with another car veering off the road. I immediately had a banging sound and some screams for help. Some motorists stopped and started to attend to the scene," she said.
Lwando Hlwele(33) who stays at the nearby Zam'philo squatter camp said the woman who was injured in a Polo was just picked by the driver less than a kilometre away from the accident scene. "It's a pity that the car was involved in an accident while she just got inside it. I bet she had not even settled properly in the car when it crashed because she had just picked something like two minutes earlier before the accident," he added.
City of Cape Town's Traffic Services spokesperson Maxine Bezuidenhout confirmed the incident. "A Cape Town Traffic Service member was dispatched at 16:07 to this incident. There were four motor vehicles involved. A 41-year-old male was declared dead on scene. Baden Powell Road and Mew Way were closed to traffic, and the roadway was reopened at 20:37. Harare SAPS recorded details of the accident," she said.
Cops spokesman Sergeant Wesley Twigg confirmed the incident. "Harare police are investigating the circumstances surrounding a fatal crash Saturday afternoon at about 13:35 on Baden Powell Drive, Khayelitsha, where an off-duty police officer aged 41 was fatally injured and eight passengers of both vehicles seriously injured.  The passengers of both vehicles were taken to nearby hospitals for medical treatment.
A culpable homicide case was registered for investigation," said Twigg.