Tragedy struck in Cape Town this morning when five school children lost their lives in a fatal accident on AZ Berman Drive in Mitchells Plain. The young students were travelling to school in their scholar transport when the incident happened, which involved a light motor vehicle, a taxi and a Golden Arrow bus.
The City's Mayor, Geordin Hill-Lewis, expressed his deepest condolences to the families of the children who perished in the tragic crash. He shared his sadness at the devastating loss that the families.
The department of Western Cape Education has confirmed their awareness of the incident and stated that they will share a more detailed statement at a later time.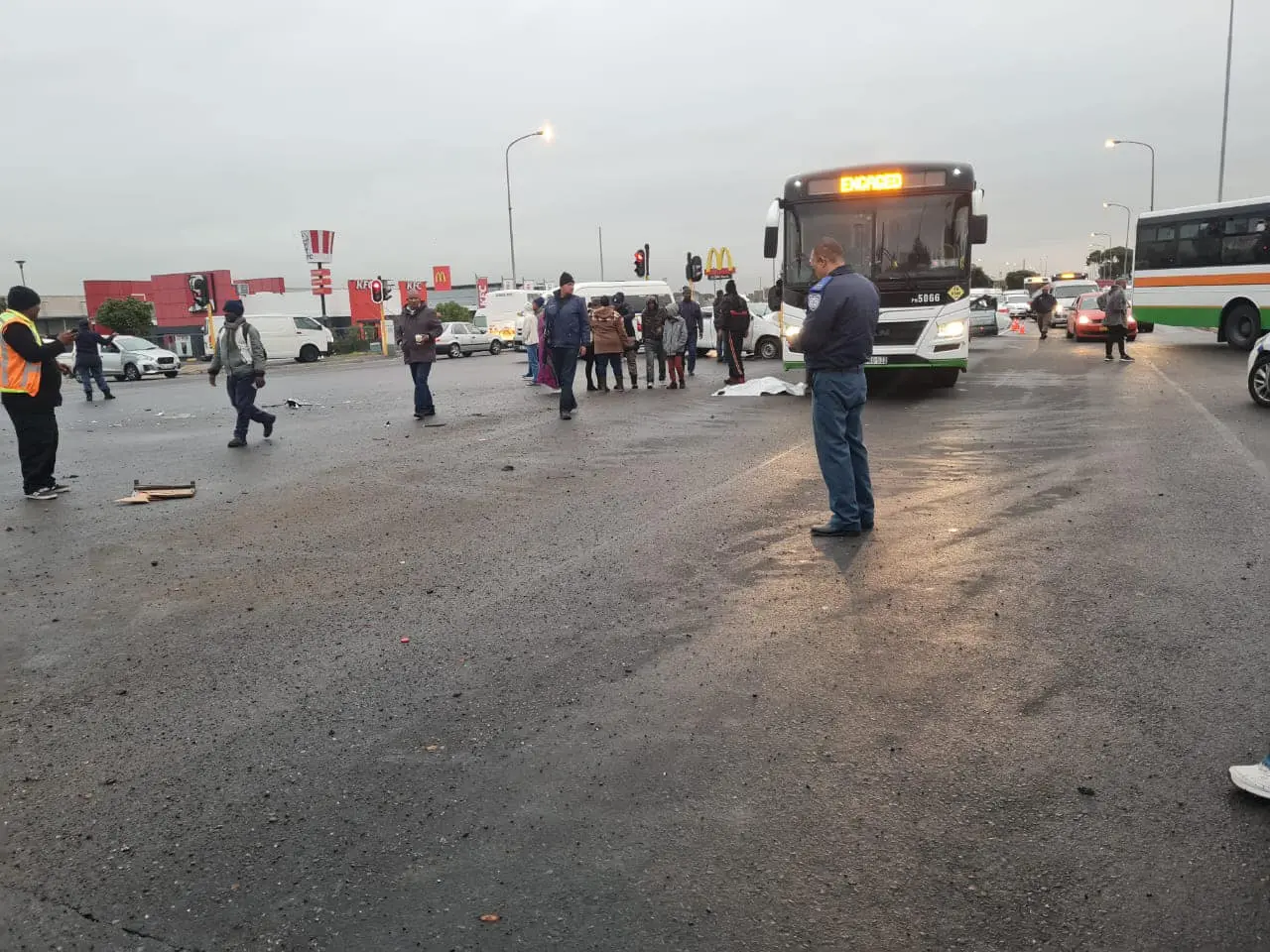 This news haunts the hearts of parents and guardians who send their children to school everyday with the expectation of them returning home safely. This is not the first time school learners lost their lives on AZ Berman Drive. Last month on 24 April 2023, a taxi transporting 24 school kids crashed with a BMW whereby one learner lost his life. Several others were treated of injuries suffered due to the crash.
Police spokesman Sergeant Wesley Twigg confirmed the incident. "Mitchell's Plain police registered a culpable homicide case for investigation following a fatal crash which claimed the lives of five children in AZ Berman Drive, Mitchell's Plain this morning (2023-05-30) at about 07:30. The circumstances surrounding the incident are under investigation. Anyone with any information about this incident is kindly requested to contact Crime Stop on 08600 10111," said Twigg.