Deaf students from Noluthando School for the Deaf took to the streets on Friday 23 September raising awareness about their disabilities. Teacher Ntombomzi Njobe from the school said people lack awareness about the deaf community.
"Many parents have kids that are deaf but they don't know what to do with them. Many end up not even attending school despite that we have schools for the deaf around. This march seeks to raise awareness about the deaf community, we want the community to be aware that we have a school for the deaf around our kasi. It starts from preschool to skills level," said Njobe.
Njobe urged the community to also learn sign language which is offered at the school during the weekends. She said people even those who are not deaf are encouraged to learn and have the basics of sign language.  Njobe said the classes are held free of charge on Saturdays for two hours.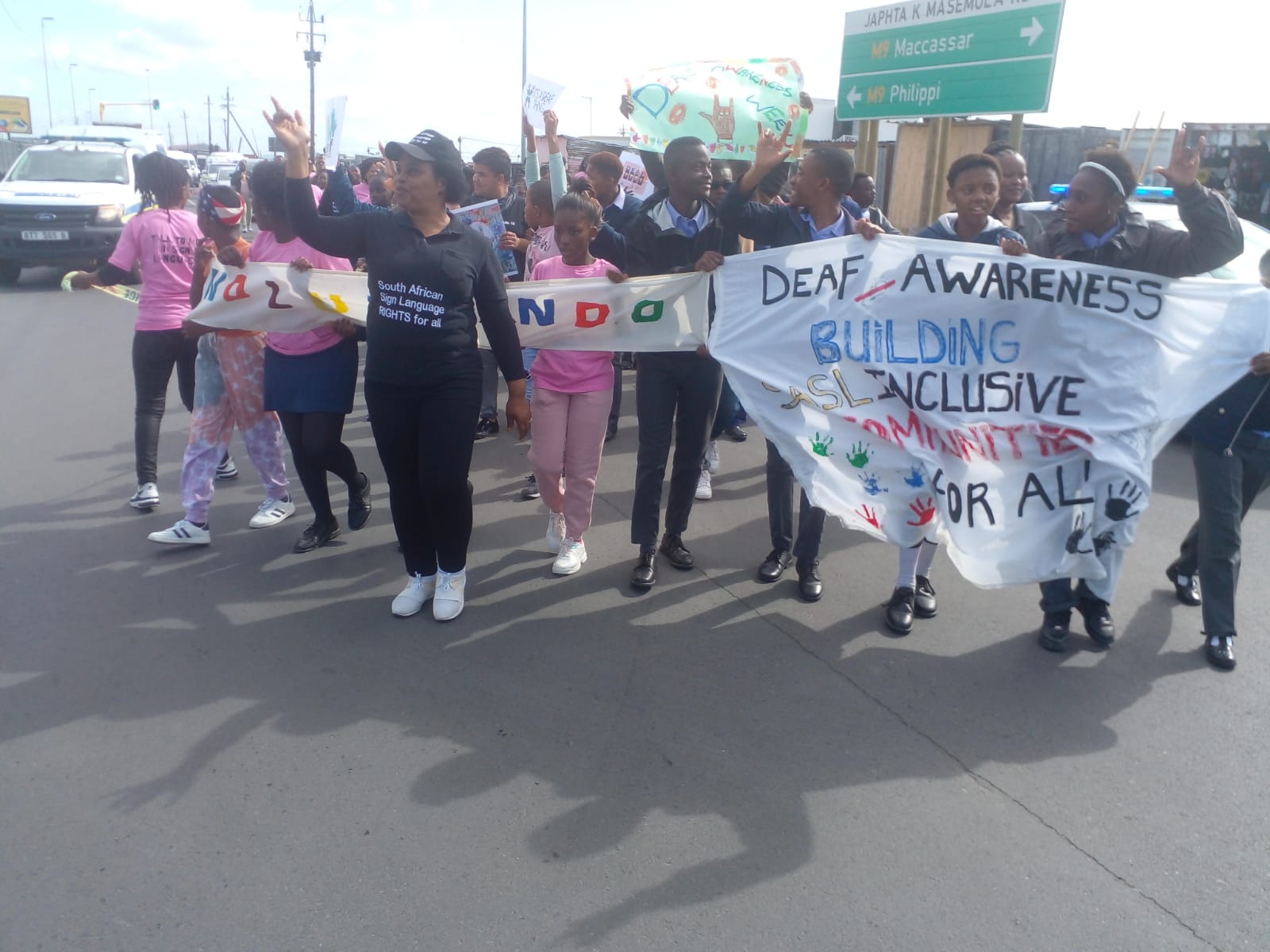 "It is important for community members just to have an idea or basics of sign language. For instance, when a deaf person is at a cop shop and the cop isn't understanding the language, you can quickly jump in and interpret. That's how important learning basics of sign language is to people in general,"  she said.
Provincial coordinator for Safer South Africa Foundation Nomonde said: " Our programs focus on the safety of kids around schools which include learners who are deaf. These learners face the very same challenges that everyone else faces like rape and violence. Their challenge is that when they go to cop shops there are no interpreters. We are saying the government must do more to ensure that people from the deaf community feel incorporated in government programs," said Scott.
She also added that employment opportunities for deaf people are scarce.
"They have the same rights as everyone else so we are calling on the government to include more programs that will involve them. We want to see them given equal opportunities so that they also get job interviews," she said.