The elderly women from Crossroads had an early Christmas after Thembisa Jaxa from the area cooked for them on Wednesday 14 September. Jaxa who is the founder of the New Crossroads Community Action Network cooked food and some bakings brought by Sandy Pekeur for a group of over 50 grannies.
Thembisa who is a caterer by profession already runs a soup kitchen where she feeds people every day but on Wednesday she made a special meal for the grannies.
 About the reason for the event,Thembisa said: "When I see the elderly people I see my mother in them since my mother passed away. Some of them were friends of my mother and others were just my mother's age. When I see them I feel happy inside so I thought let me just do something for them," she said.  She said her partner Sive Sonto supports her throughout the projects and it makes her work easier.
Thembisa said she planned the special day together with Sandy from Nosh for Josh who took the opportunity to raise awareness about autism. He told the grandmothers how to identify if a child has autism and what they must do. She told them that her autistic child who is 15 years old cannot read but can bake and he started his business where he bakes cookies.
Gogo Nothusile Sinkempe(90) said Thembisa made them happy and took them away from the pressure of looking after grandchildren. "Here we are happy and we are all grannies. We relate to each other and her mother was our friend. Thembisa always makes food for us and this makes us remember her mother forever because she also loved cooking and feeding people," said gogo.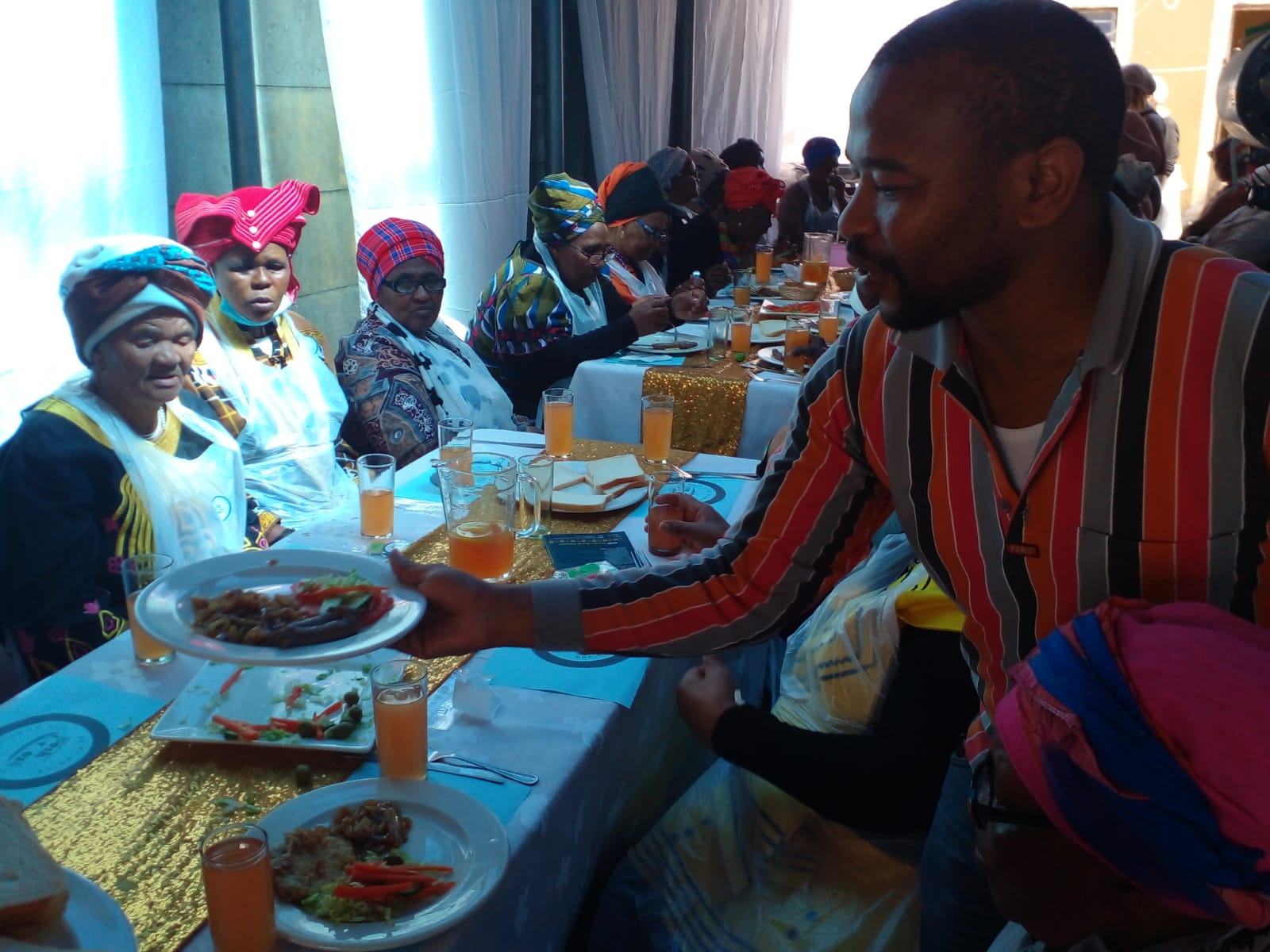 Sonto said some of the grannies that he was feeding with his partner Thembisa used to be his teachers. "It is amazing that we are giving back to them just like they gave to us a long time ago," he said.
 The grannies thanked Sandy for giving a lesson on how to deal with autistic children.