Khayelitsha residents in Cape Town are angry after they were allegedly attacked by taxi drivers during a service delivery protest on Monday 06 November. The incident happened in Makhaza area around 6am.
Residents had closed Japhtha Masemola Road with burning tyres and piles of rubbish early in the morning, much to the annoyance of taxi drivers. Residents were protesting against the City of Cape Town's failure to remove garbage from their area. They said, taxi drivers who ferry commuters from Sommerset Taxi rank in Makhaza were angry that they were blocking the road.
One protester Nomhle Mungakani said drivers stopped their vehicles and told protesters to get off the road because they wanted to work. Before the protesters could explain, angry drivers walked and slapped and punched them several times accusing them of wasting their time. Some of the victims of the victim of the beating are women.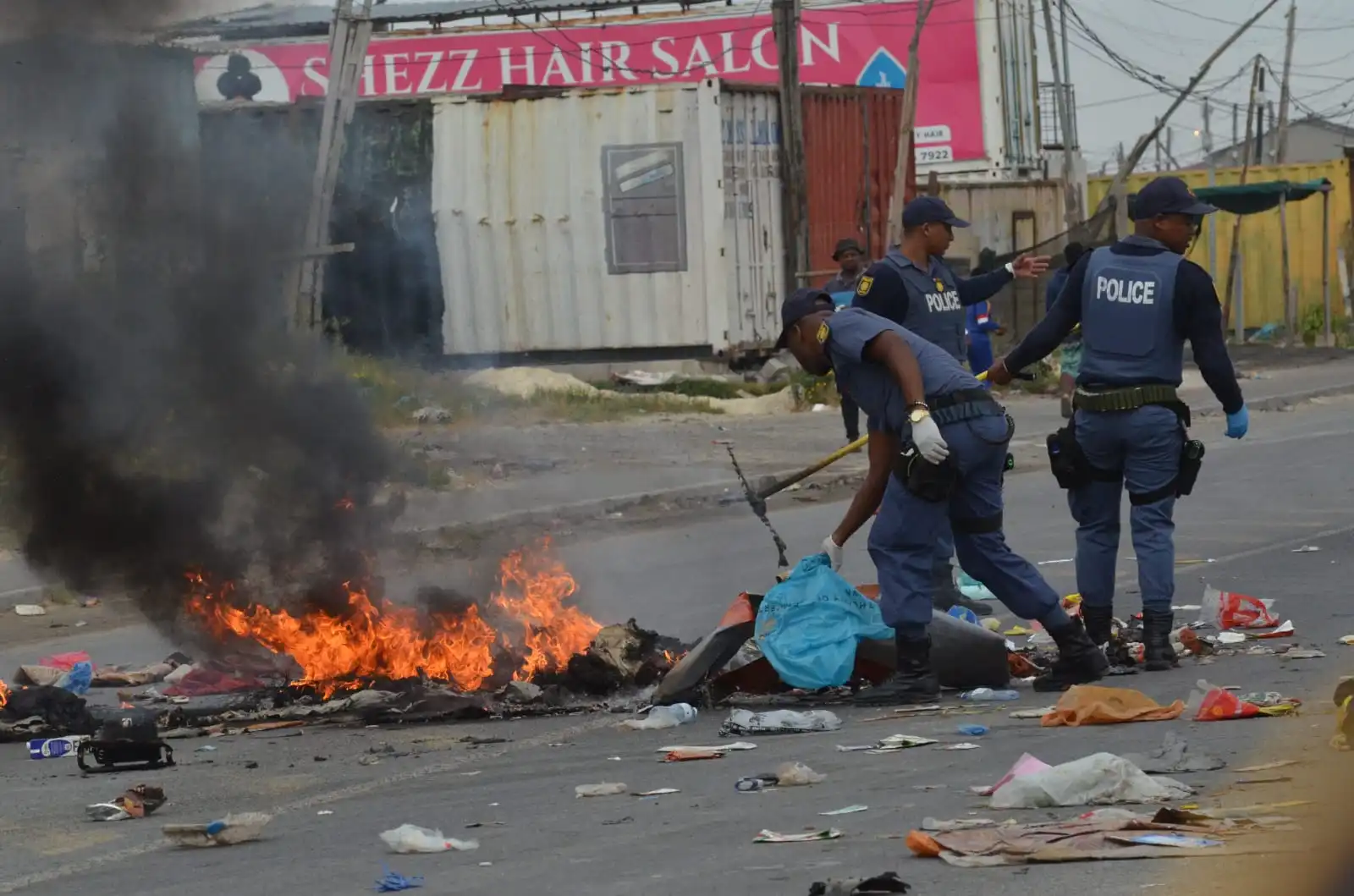 "They said we were blocking them from making money as they could not drive fast on the road. We were angry and we fought back, shattering the window of one of the taxis. How can they just attack us as if we do not have rights," one resident said.
Ezitshisayo spoke to one taxi driver who didn't want to be named. "These people are blocking us from working. December is around the corner we must work, we cannot be held ransom, we don't even know why they are setting tyres on the roads. They were supposed to inform us about their protest because we also work in this area," said a taxi driver.
Protester Wandile Msila said it was unfair for the taxi drivers to behave in a manner they did. "They should have asked us nicely, we would have opened way for them but instead they attacked us. We are fighting for them because they also stay in shacks with us," said Msila.
ALSO READ
WATCH: Uber driver refuses tlof tlof offer from two beauties