For the past two days, Nandipha Mbambelo(53) couldn't sleep well in her shack in Kanana Gugulethu. She told Ezitshisayo that, she had been having nightmares at night. She said the nightmares were unusual and she couldn't understand what was happening.
On Friday 14 April at night, Nandipha said, while sitting in her shack with her daughter, she 'saw' her missing boyfriend in a vision standing in front of her. "He was wearing a short without a top and he was telling me that he is feeling cold. He pointed at my bed and he just disappeared. I tried to talk to him but he couldn't answer. I gave him a pen and paper to write something for me but he couldn't," said Nandipha. She said he also told her that he was buried at the spot he pointed inside her shack.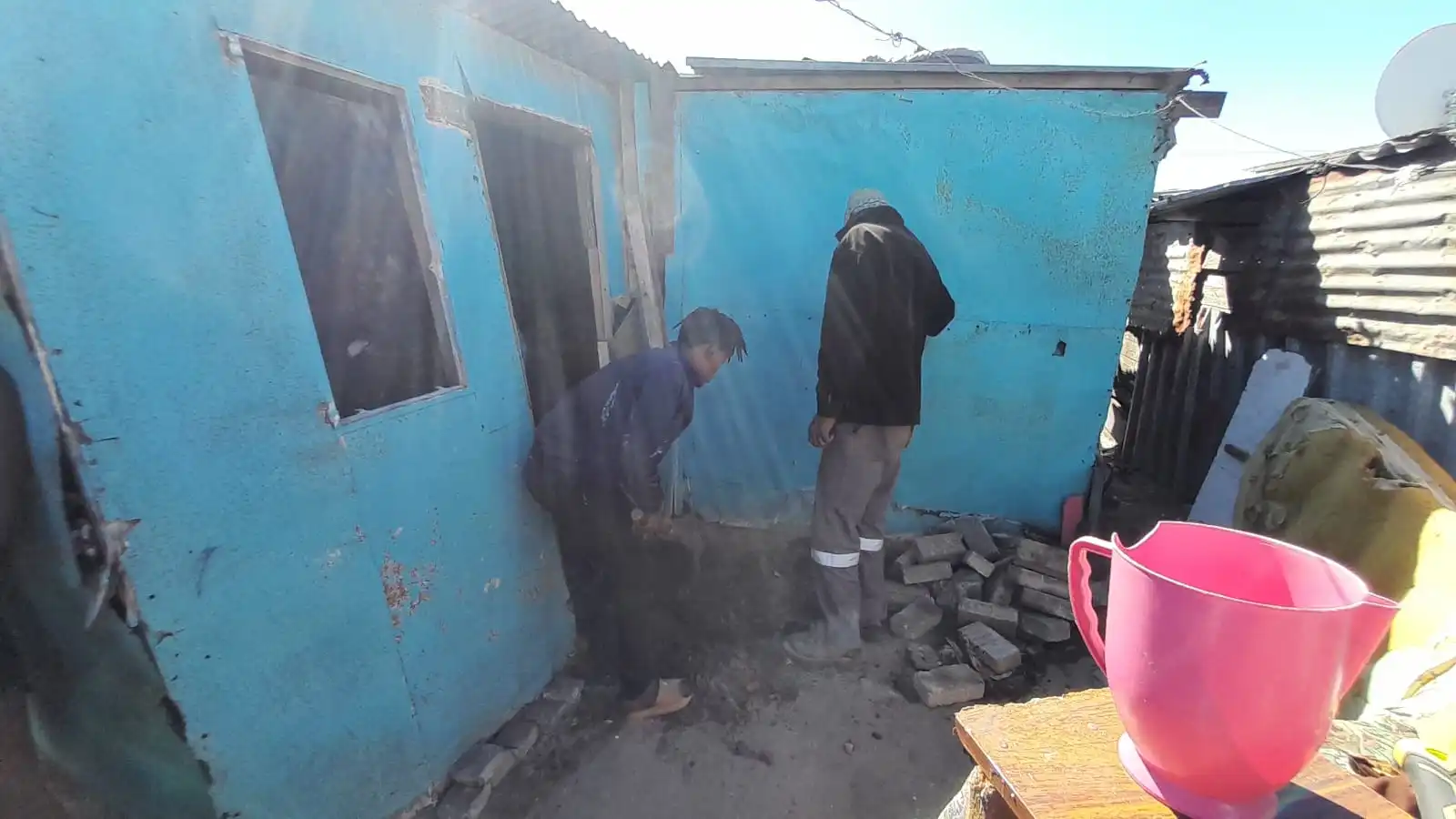 After that, the shocked Nandipha went to a neighbour's house and woke them up. They advised her to report to the police. She went to Gugulethu SAPS and brought cops to her house in the middle of the night. When they arrived they asked her to show them the body but she couldn't show them anything. They left.
Neighbours who didn't want to be named said they couldn't sleep. "She was telling us that she saw Abdul. She was digging in her house together with her daughter. We ended up telling her to the police station," said the resident.
Nandipha said she left her boyfriend, Abdul and his friend at her shack in December as she went to the Eastern Cape. When she returned, she never saw Abdul at the house but only his friend who was busy putting a cement floor inside her shack. Nandipha said she was shocked because the friend had never asked for permission to put cement flooring in her house. When she asked him, he allegedly said he was just helping her and didn't want his money back. Nandipha's daughter said in December she received a message from the girlfriend of Abdul's friend telling her that Abdul was "in trouble". She showed Ezitshisayo the messages.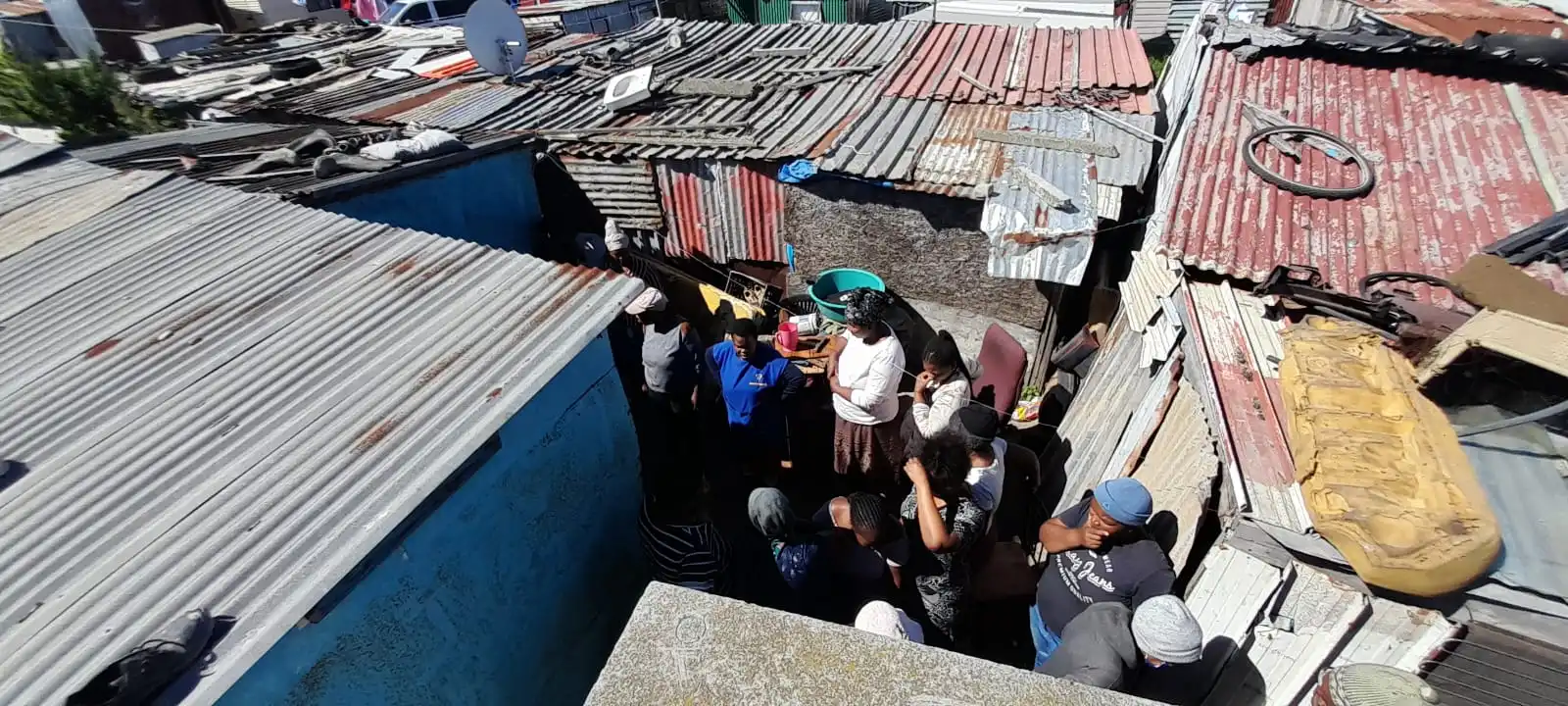 Nandipha said the disappearing act is unusual for Abdul. She met him in 2016 and he has never disappeared as he did. He sometimes goes to Rylands and Bellville with his family but he would always come back. She said her family doesn't know where he is.
"I have not seen Abdul since December when I went to Eastern Cape for festive. It is unlike him. He will never leave just like that. If ever I leave when I come back he will come back but this time he just disappeared. I don't know what happened but he must be dead and his body is dug in this shack. He showed me," she said.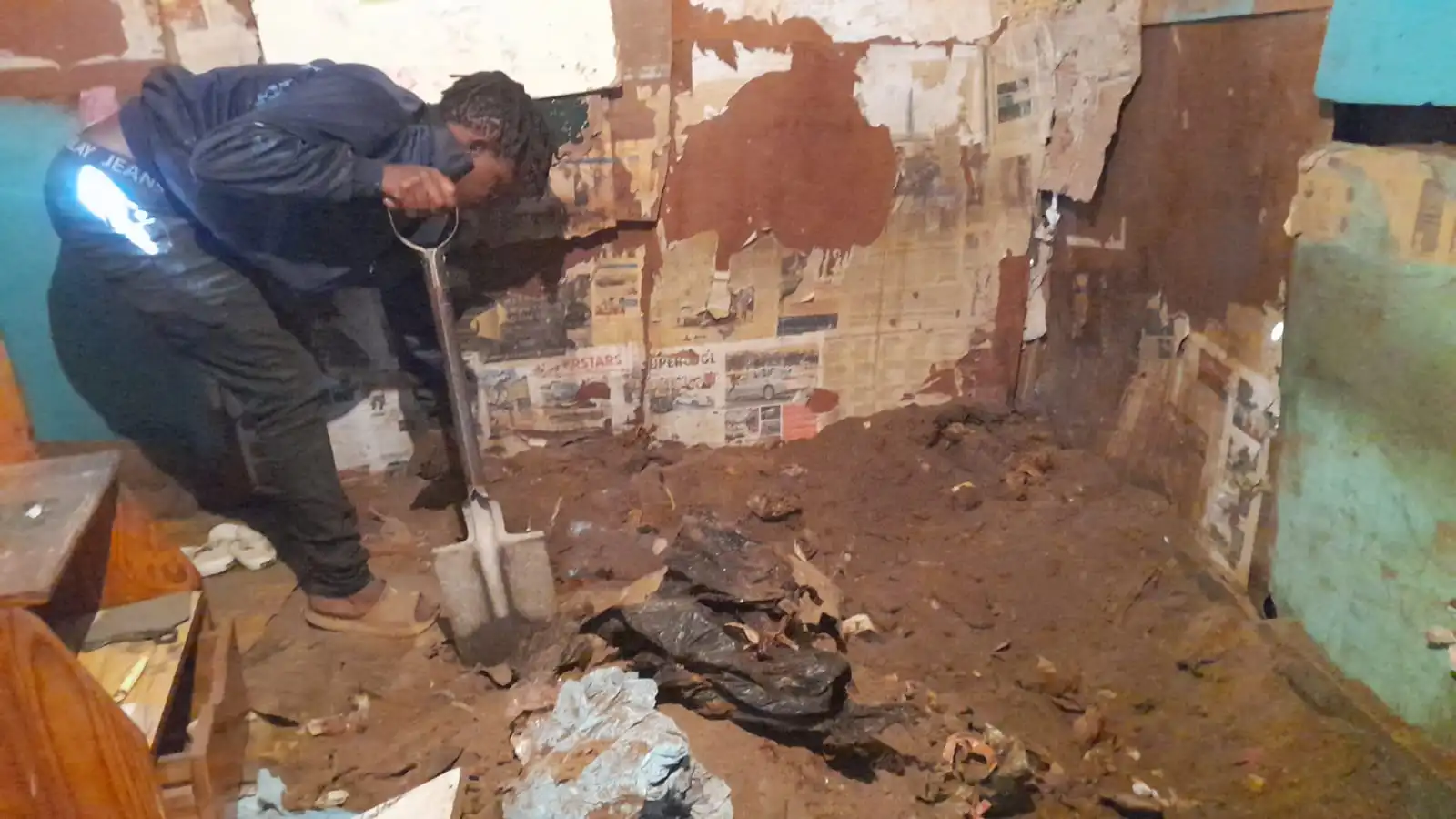 On Saturday morning police officers from Gugulethu visited the shack again but they couldn't find the body. Later in the day returned with sniffer dogs but still couldn't find anything. The digging ended.
Nandipha went to a nearby sangoma who told her that Abdul is dead. However, the sangoma couldn't locate where the body was. Ezitshisayo advised Nandipha to open an official missing person docket.