AFTER a body of a 7-year-old boy was dumped in the yard at Sagwityi street in Old Crossroads on Friday 19 August residents from Crossroads took it upon themselves to put a security wall in the elderly man's yard.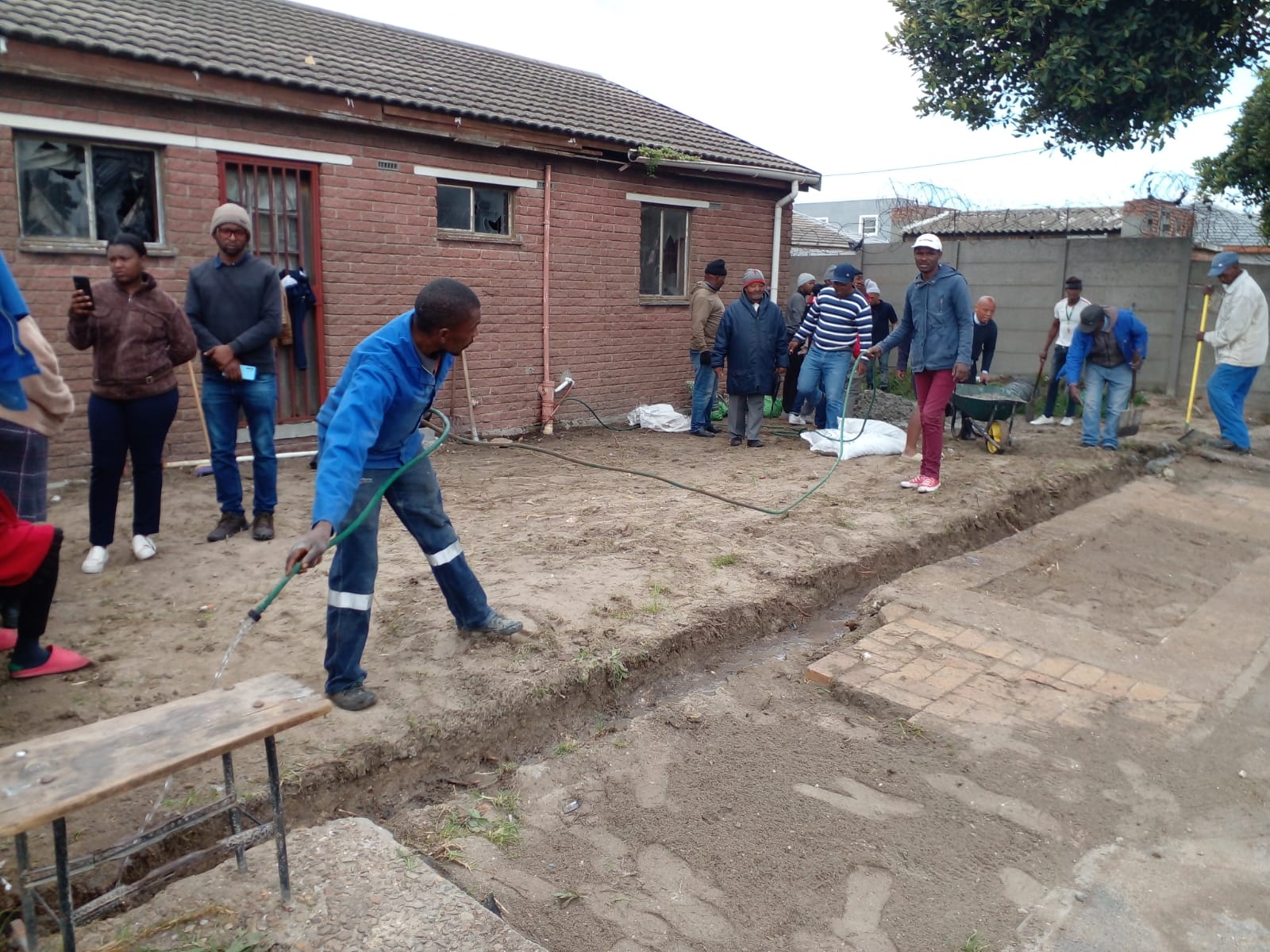 Resident Clifford Wence (68) told Ezitshisayo that he woke up to a body of a dead person on his stoep.  He said someone knocked on his door telling him that there is a body of a child in a sports bag in his yard.
Residents said it was not the first time that Wence's yard has become a crime scene. They said there was a shooting that took place a few years back where a man was chased and shot inside madala's yard.
For years, people have been walking through his yard because he doesn't have a security wall. Sanco area committee chairperson Makuthweni Plaatjie said that the only way to end the habit of dumping bodies in the elderly man's house is to make it inaccessible by closing the path that goes through his yard.
"Putting up a wall will ensure that people won't have access to this house as they wish. They have been dumping rubbish and bodies here because there is nothing that stops them from doing so. We are erecting this war to ensure that madala will not have to deal with a similar problem in future," said Plaatjie.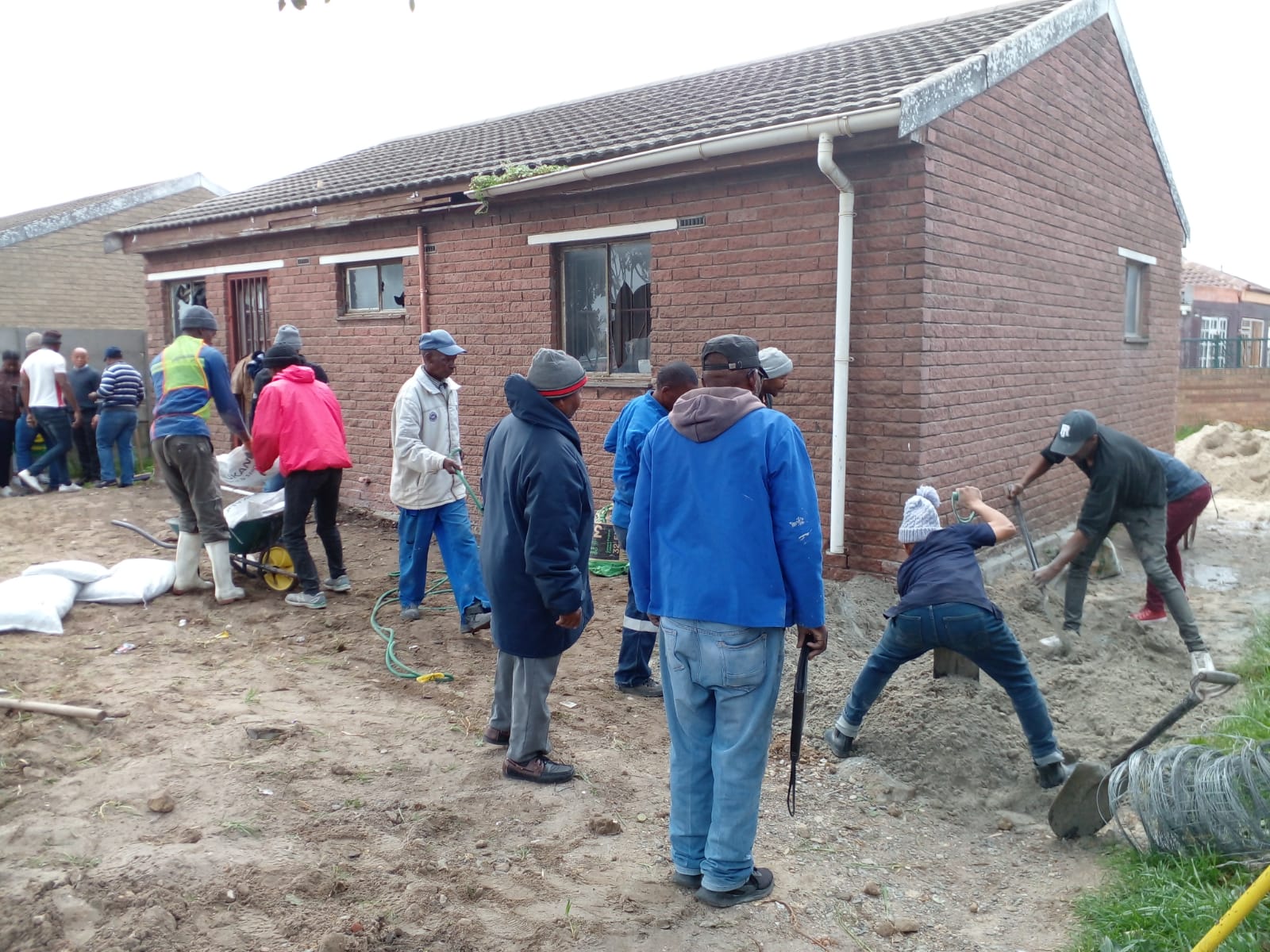 Sanco deputy chairperson for Nyanga region Mavis Tom said they have gone around various businesses and individuals to assist them with material to build the wall. "We came together as Sanco leaders, residents as well as some local businesses to ensure we build a wall for madala because he cannot do it on his own, yet he continues to be a victim of crime," Sanco deputy chairperson for Nyanga region Mavis Tom.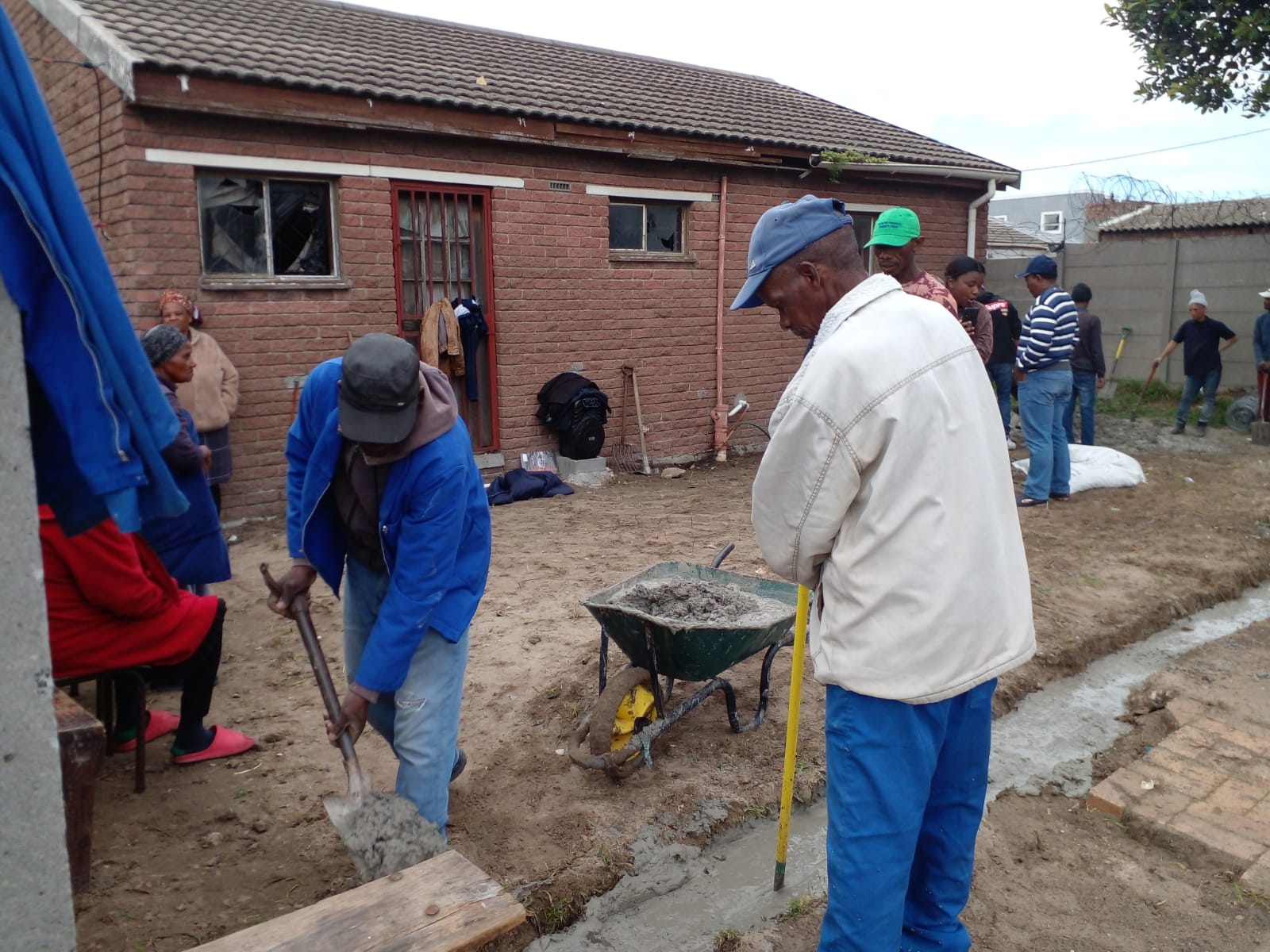 Wence's neighbour, a granny aged 79 who didn't want to be named said she always goes out to check on him because she feels the house is vulnerable. "It feels like his yard is a free-for-all, anyone can pass by his yard at any time at the door and that worries me about his safety since he stays alone. I always make it a point to visit him all the time to see if he is fine," said the woman.
Wence is grateful for the developments at his house. "I'm very happy, I live from the grant I got from Sassa, I always wanted to have a wall, but I don't have money to erect one. I'm thankful to the community," he said.