On April 04, 2021, AKA's fiance Anele Tembe who was 22 years old at the time, allegedly fell from the 10th floor of a hotel in Cape Town.
Anele was with AKA at the hotel at the time of the incident. When interviewed about the incident a month later, AKA said they had disagreements in their relationship.
A week before her death, they had a heated argument but when they tried to talk things on the day of her death, it didn't help.
He said Anele removed their engagement ring after the argument just before her death.
AKA said he ended up leaving the room they had booked together and booked another one. AKA said Anele had threatened to kill herself that same day.
He said when he returned to the room Anele was not there. It is when he realised that she had jumped off.
The circumstances surrounding her death remain a controversy. At her funeral on 16 April 2021, her father, a well-known Durban businessman Moses Tembe said he doesn't believe that her daughter committed suicide.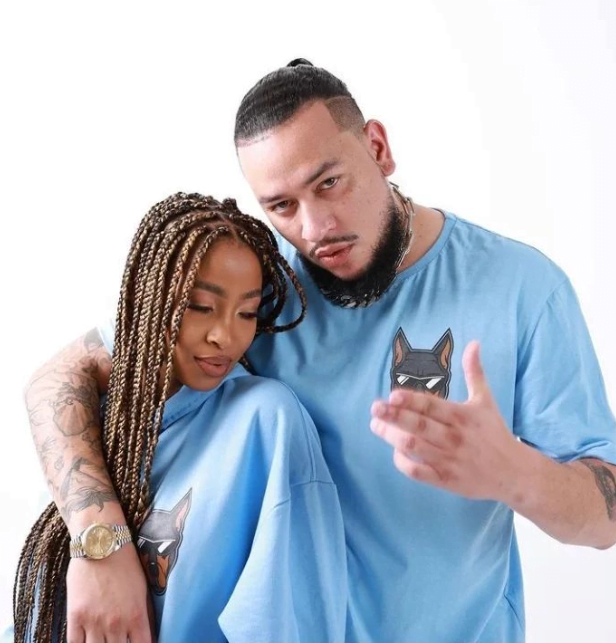 In a tribute read by a family member Sandile Zungu during the funeral, Tembe said his daughter loved herself and would never kill herself.
"Not a single member of our family would've associated Anele with suicide. Living would've not been Anele's challenge. On the contrary, Anele loved herself so much that she wanted to live more rather than less. As her father, I hereby state categorically that Anele was not suicidal, nor did she commit suicide."
Anele's father said the reports that Anele was suicidal were not true.
"I can't allow an unfortunate narrative to go unchallenged. A narrative that irks me no end as a father, which maliciously pervades some circles, is that Anele, my daughter, was chronically suicidal or had suicidal tendencies," he said.
Since the incident, police in Cape Town are still investigating the incident and nobody has been arrested.
Here is what Tweeps have to say: 1
Is it a coincidence that AKA died in Durban, the hometown of Anele Tembe whom he has been accused by some as 'responsible' for her death ?

Police don't mention that it was a robbery gone wrong or any of his Items were stolen.

Apologies in advance if my question offends you🙏 pic.twitter.com/GDTVgWorGl

— Azania (@azania1023) February 11, 2023
2. https://twitter.com/Anelemehlo/status/1624279834347069440?s=20&t=d1igRvkOjxnUvbkaCfNJLw
3. NOTA had something to say about the death of Anele Tembe
Almost 2-years since Anele fell to her death, her man, AKA just followed 😪

Go well Kiernan Forbes, 35 is such a young age.
Deeply shocked, and saddened by the tragic news of his death#RIPAKA – Supa Mega 💔
NOTA:

Tibz Cassper Anathi Nadia Da Les Florida DJ Somebody Confirmed pic.twitter.com/PPiPKe38yM

— YaseBlock B 🇸🇿 (@ThisIsColbert) February 10, 2023
4. https://twitter.com/BongoIdeas/status/1624189483800313860?s=20&t=d1igRvkOjxnUvbkaCfNJLw