Learners from Isiqhalo informal settlement fear for their lives after they were allegedly chased by some learners from Samora Machel on Thursday 13 April. Allegedly, the learners threatened to kill two of them as revenge for a learner that was allegedly moored to death by residents in Isiqhalo in February 2023.
Parents and learners from Isiqhalo marched to Samora Machel police station on Friday where they asked police to escort learners from school. Isiqhalo residents also asked the police to arrange an Imbizo between them and Samora Machel residents.
According to Isiqhalo community leader Thelma Tshabile(46), the learners including some in primary school were chased by a group of five learners on Thursday 13 April. They threatened to kill them to revenge for a Samora Machel learner that was killed in Isiqhalo three months ago.
"Three months ago, six boys robbed a phone from a learner who was walking near Isiqhalo and they ran away. Unfortunately, one of them was caught by residents who moered him to death. The five who managed to escape are now after our children saying they want to kill them to revenge for their friend who was killed by residents. Now learners fear going to school hence we are here to ask the police to intervene. We have learners who missed school today. Some of the kids are so young and traumatised by the threats from these boys," said Tshabile.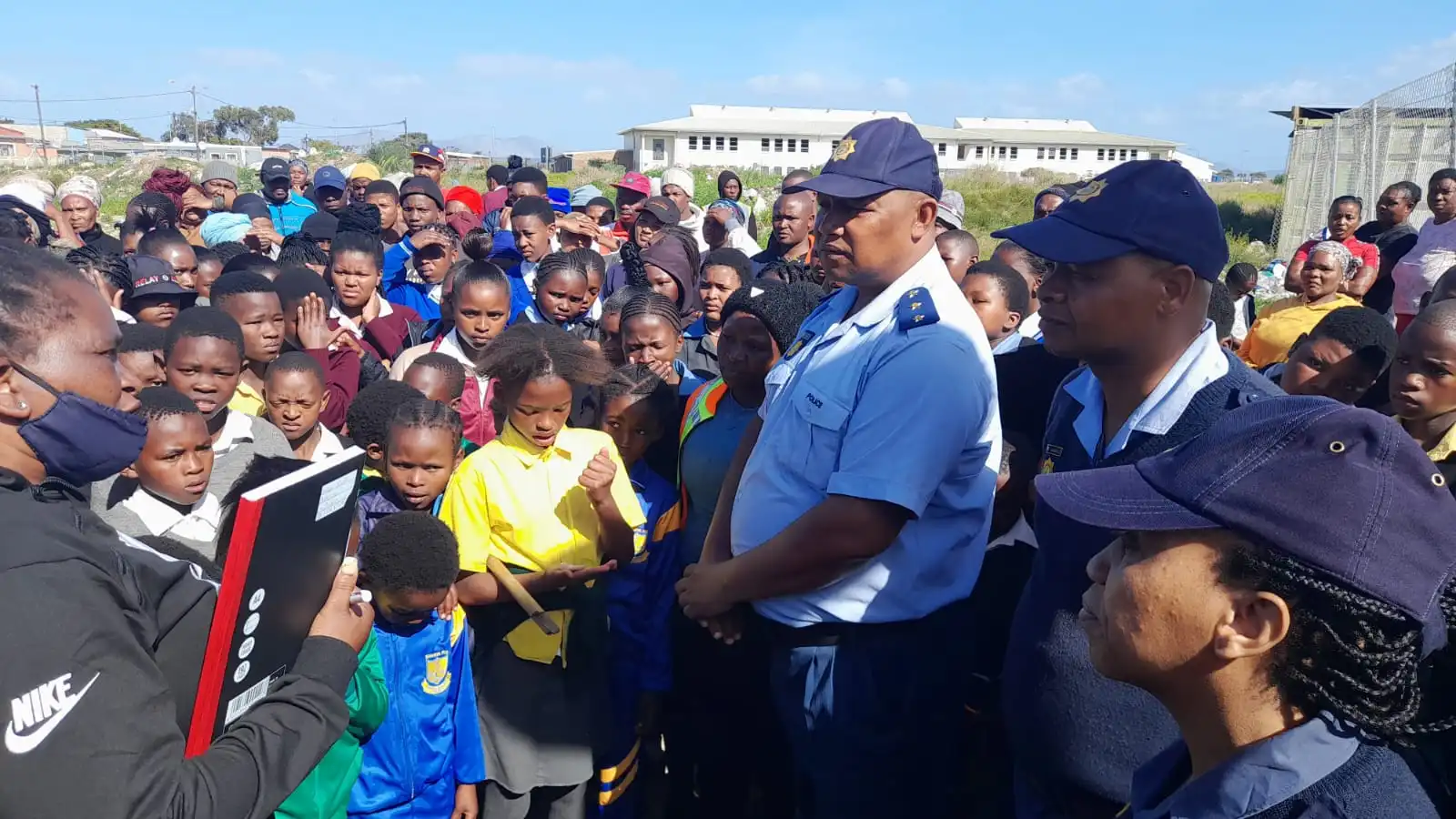 Another resident Nonkosi Kwayimani(34) said her 12-year-old daughter came back home traumatised. She said she is currently unemployed and cannot afford to pay for scholar transport hence her daughter has to walk to school.
"If I afford I would just ensure she is safe in a scholar transport but I cannot afford it since I'm out of work since the Covid-19 pandemic," she said.
When they arrived at the police station, residents were addressed by Captain Mveleli Faku who promised to address their issue. Captain Faku said they will deploy cops along the way and around the time that learners leave school for home. He promised to bring the parents from the kasis together so that they can speak about the matter.
"I arrange the meeting for next week you should meet and talk about the matter. We as cops will be there at the meeting as well," said Faku.