A horrific crash in Beaufort West in the Western Cape have left five people died. The incident happened earlier today, Friday 24 February on N1 between Beaufort West and Leeu Gamka.The children were aged 10 and 11 and were certified dead at the scene.
According to reports, the vehicle drove on under a truck that was driving from a layby on a gravel road. The vehicle drove and was trapped under the truck, killing five occupants on the scene. The sixth occupant was rushed to hospital in a critical condition.
Two law enforcement officers die in car crash
Western Cape Minister of Mobility, Ricardo Mackenzie, has expressed his "heartfelt condolences" to the families of five people who died at the scene. Narrating the incident, Mackenzie said: "The crash happened when a light motor vehicle collided with a heavy motor vehicle on the gravel road running alongside the railway line.
"According to reports from traffic officers at the scene, the light motor vehicle with six occupants drove straight under the fully loaded trailer of the heavy motor vehicle that was departing from a laybay, resulting in the vehicle being trapped under the truck," he said.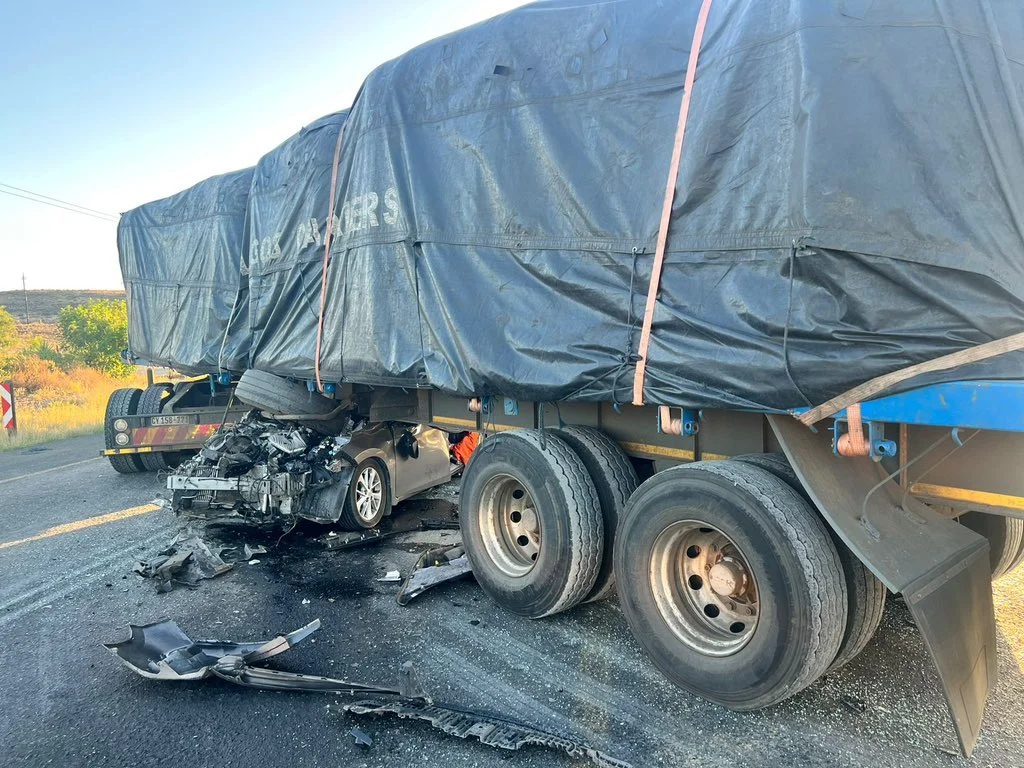 The N1 was closed for several hours after the incident and was reopened at 3pm. Mackenzie urges motorists to be cautious on the road. "Motorists are to be vigilant at all times, adhere to the speed limit and take regular rest stops every 200km or 2 hours," he said.
Also read Four men shot dead inside their shack